Over the last few months, we've been working on updating the process we use to help companies get verified as providers of digital services powered by green energy. Read on to learn more about the changes we've made, and what you need to know to get verified.
Since the late 2000s, we've operated a service to make it possible to check when websites run on green energy. When this started out, it was an entirely manual process. Over the years we've worked on providing various self-serve ways for providers of hosted services to share the information needed to have their services verified as green, and to sites running on them show up with green results.
An better experience to request verification for your services
Earlier this month, we made the latest version of the verification workflow, offering a step by step "wizard-style" form available.
We now guide users through what can be a complicated process, to collect information about an organisation's sustainability information, their network footprint, and finally, the kinds of services they offer.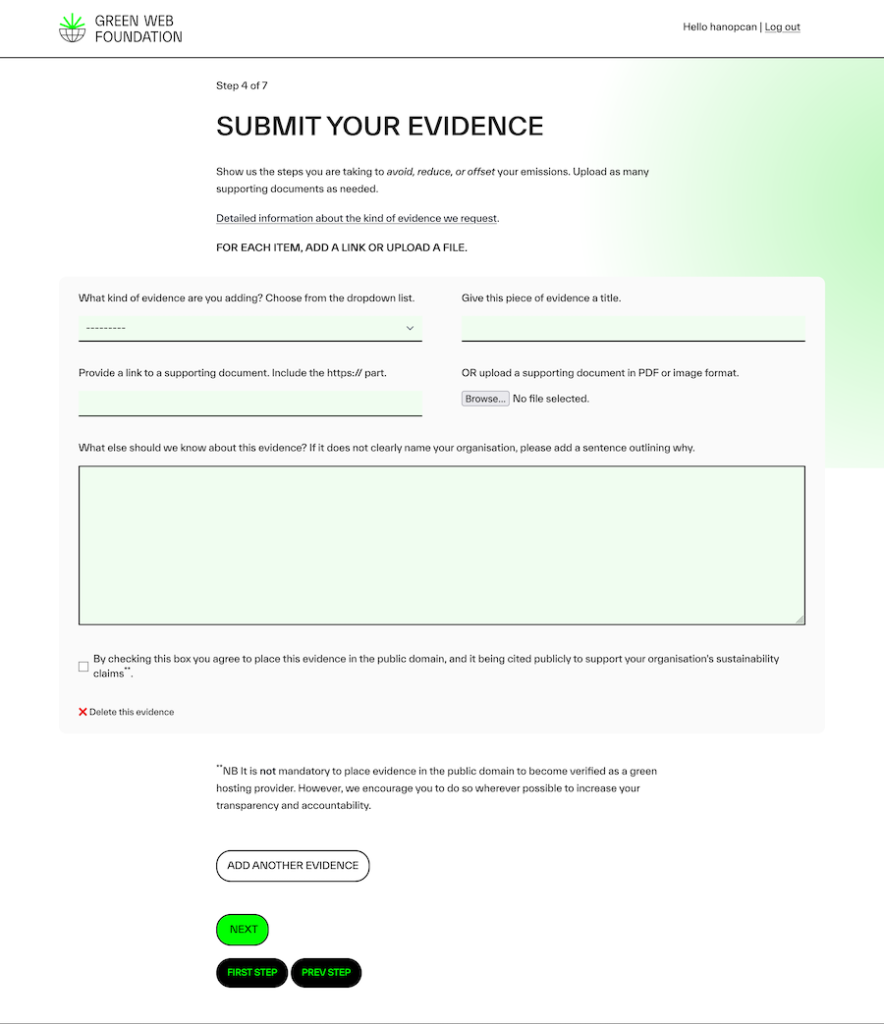 Previously, when users would try to register their services using earlier forms, we would see a number of cases where network information was entered incorrectly. We now have more extensive validation to avoid easy to make errors, as well as a more straightforward way to share supporting evidence to back green claims.
To lay the groundwork for coming features, we support the entry of geographic locations where a providers services are offered, as well as a richer selection of the different kinds of services they offer.
Crucially, this should make getting verified faster if you have all the necesary information, and make it easier to know what else is needed if not, and what steps you need to take.
Where to see it
If you have a service to register, you can try it out now by signing into our new provider portal.
When you sign in, you'll see a simpler dashboard, with a link to begin the process of making a request for verification by our staff.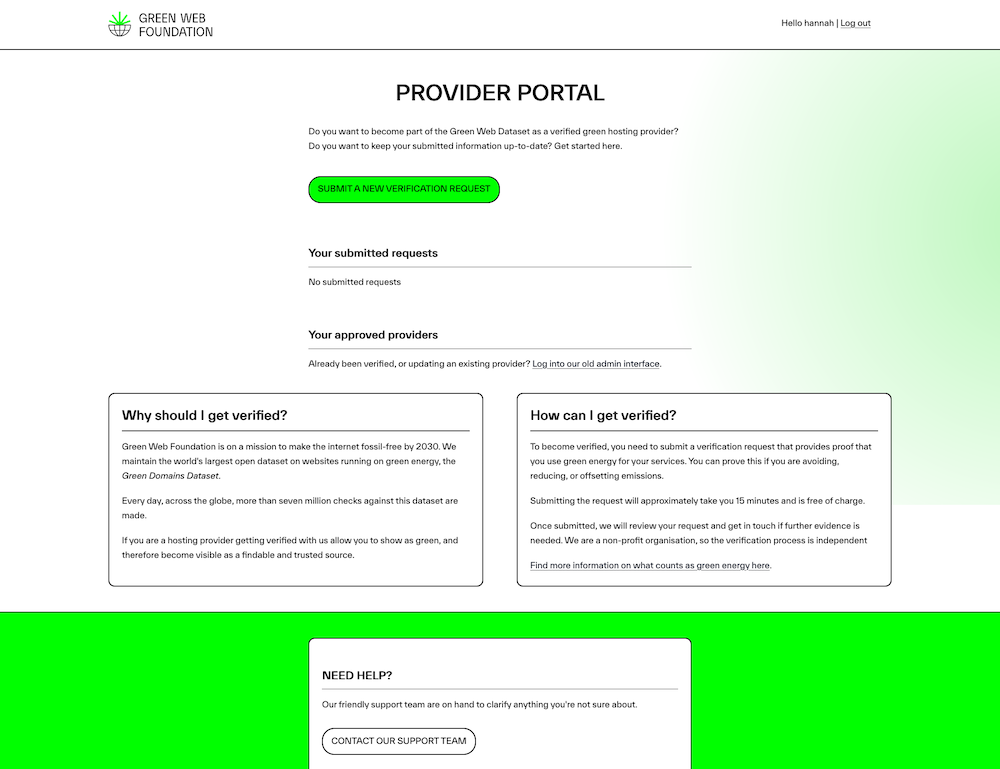 If you entered information about a hosting provider before this form was made available.
Any providers you've shared information with us about previously will be available from the same portal for you to update. Handy if you need to update information about changing IP or ASN numbers for example for an existing provider that was verified before.
Help us make it better
We've made this new dashboard and verification process available, but we intend to keep iterating on it over the coming months, as we find ways to improve it. We'll be running regular usability research sessions as we try new features and designs, and you can express interest on our dedicated page.