The call for applications is now closed, and we do not accept any late applications. We will notify applicants by mid November, once the advisory committee has met.
The Green Web Foundation is calling for the next cohort of fellows: We are seeking five practitioners in digital rights and climate justice who want to build bridges across these movements. Apply today for a paid part-time online fellowship of six months. Successful fellows will be supported in a peer-learning program and deliver a community-based project that contributes to digital rights and climate justice.
Timeline
Application deadline: October 31, 2023 at 23:59 UTC

Start of the fellowship: December 07, 2023 for six months
Criteria
A successful fellow:
Is an active practitioner in the movements for digital rights and/or climate justice and is eager to explore how these movements can learn from and support one another
Has a clearly articulated project that i) serves a community that the fellow is a part of and ii) bridges the movements for digital rights and climate justice in a practical way. Some areas for projects could be: open data for climate justice; digital security for environmental land right defenders; digital sustainable infrastructures; fossil-free internet; building open source technology to tackle the climate crisis; combating climate mis- and disinformation; or countering digital and environmental extractivism.
Takes action towards more just and sustainable futures, holds collaborative space for their communities, and is dedicated to self reflection in their practice.
Is affiliated with an organization or works independently
We understand that the effects of climate change will be felt disproportionately by the global south, especially people of color, indigenous and traditional people, local communities, and specific ethnic-racial groups. This is why we especially encourage people who identify as Most Affected People and Areas (MAPA) to apply, and we also encourage projects that are built by affected communities or in close partnership with them. We also acknowledge that proposed projects may be at different levels of maturity and readiness, so we therefore invite you to self-assess how achievable your proposal is or what would help make it happen.
This fellowship is a remote online fellowship, so applications from across the world are welcome. We are meeting weekly on a video call platform, so a stable internet connection and a good level of English (written and spoken) is needed. We know that language can be a barrier for some people, and are exploring to extend the fellowship to other languages in the future if funding allows. If you are not sure about your level of English, don't hesitate to get in touch!
ADVISORY COMMITTEE 2023/2024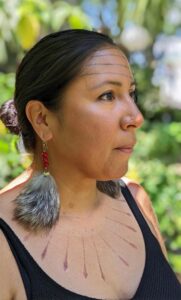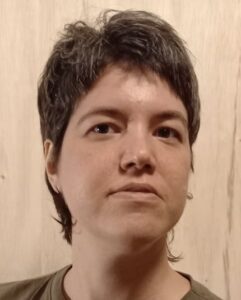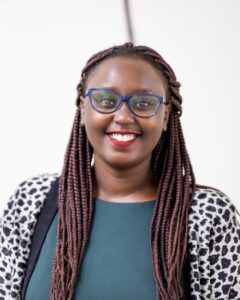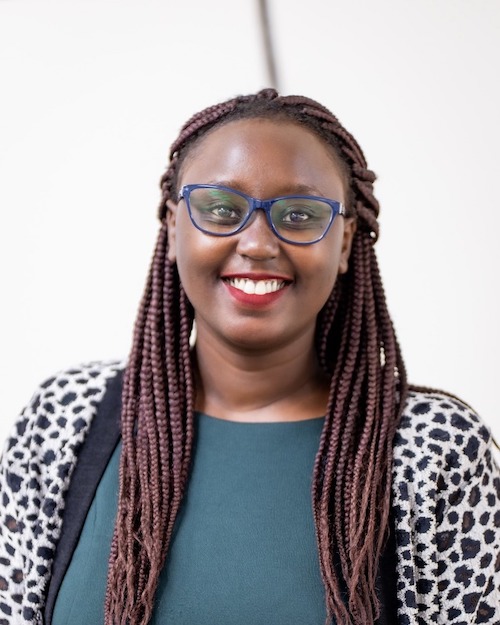 Benefits
Fellows receive:
A stipend of €6,000 to compensate their time
A project budget available upon request for collaborators, materials, travel and other expenses for the proposed project
Mentorship from experienced practitioners in greening the internet, climate justice, digital rights and facilitative leadership
Responsibilities
Fellows will:
dedicate 5 hours a week to their fellowship for 6 months
design and deliver a fellowship project that contributes to digital rights and climate justice
participate in weekly cohort calls and regular self-directed learning while documenting their experience in the open
write monthly blog posts about their experience and learnings during the fellowship
Why
The purpose of this fellowship is to build bridges across the movements for digital rights and climate justice. Whether you are a technologist, researcher, activist or policy maker: if you are interested in this intersection, and see potentials for a project, this fellowship is for you!
This fellowship builds on the findings and opportunities identified by the Green Screen coalition and the landscape analysis it commissioned about this intersection.
Past examples of successful projects were: a climate litigator skilled up on their open data practices to make legal activism in Latin America more effective; a web developer learned about climate justice so that a major open source project would take action beyond simply more green code; a digital policy maker created resources for digital security and trustworthy climate information for climate justice activists from the global south.
What
Fellows will dedicate half a day per week to work on their fellowship project. In weekly cohort calls, they will collaboratively learn from each other; and they will also learn from other practitioners in the field. Fellows will write a monthly blog post about their experience, and will present their projects in a mid- and end-term presentation to a wider audience. Learn more about previous fellows and their projects.
Supported by: Ford Foundation. Read more about the fellowship and our first two cohorts.
Questions? Email [email protected] and put this emoji in the subject line: ⚡